Kia EV9
The brand new EV9 is Kia's first ever seven-seat electric SUV. A unique blend of modern lifestyle and luxurious comfort, this three-row SUV makes every ride a fun-packed journey with versatile seating options, V2L capability, advanced technologies, and more!
The front of the EV9 is denoted by simple clear-cut lines and body surfaces, which exude confidence, clarity and calmness in equal measure. Accentuated by the 'Digital Pattern Lighting Grille' and striking vertical headlamps, the EV9's signature 'Digital Tiger Face' imparts a visionary and futuristic look and feel.
The Digital Tiger Face features two clusters of small cube lamps within the bodywork adjacent to each headlamp. The EV9's innovative 'Star Map LED daytime running lights (DRL)' creates a new illumination experience and delivers a sophisticated animated lighting pattern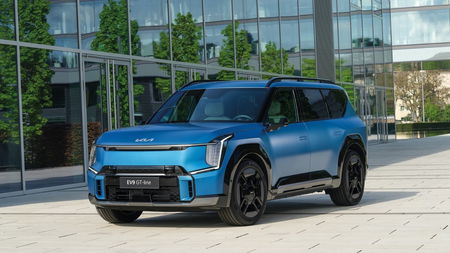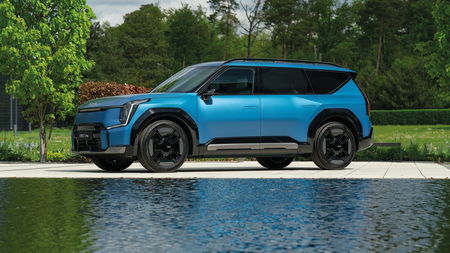 Built on Kia's Electric Global Modular Platform (E-GMP), the EV9's long wheelbase, low beltline, and completely flat electric vehicle architecture have facilitated the creation of generous space for all occupants to connect and relax with lounge-style comfort in all three rows of seats.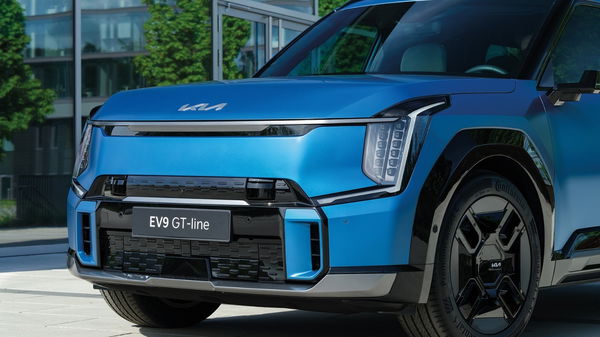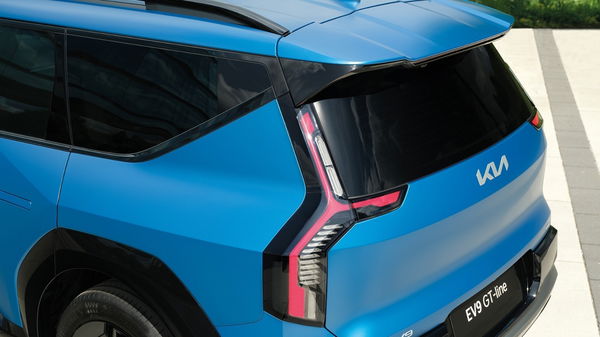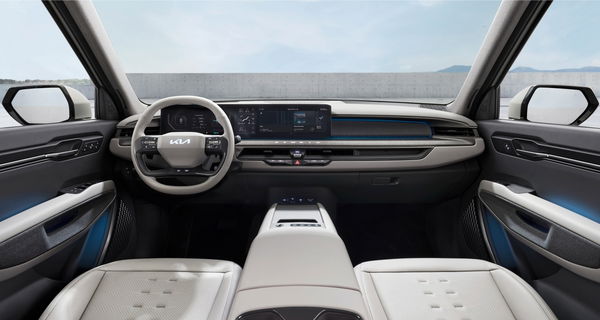 Twin 12.3-inch integrated touchscreens
The EV9's extended display high-definition audio visual, navigation and telematics (AVNT) screen creates a rich and immersive experience. It enhances occupants' ability to engage and interact with the digital world seamlessly.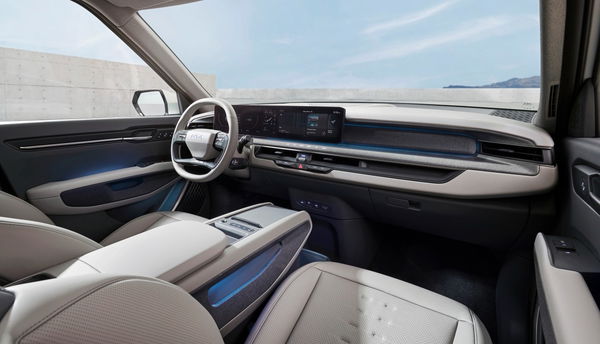 Centre Console
The centre console is equipped with ample storage options, including a spacious compartment located at its base. The centre console doors are further designed to add to the overall refinement of the interior space.
Kia 7-year Warranty
All Kia Cars come with a 7-year warranty, giving you unrivalled peace of mind when choosing Kia!
Find Out More