People at Chapelhouse
The Chapelhouse Team
Since the company started back in 1989, we've come a long way.
Starting in St Helens, the company soon grew into the 7 towns we now operate in.
A close-knit team of experienced Directors and Managers lead the Company forward, under the guidance of Company Managing Director, Nick Coen.
We're proud of all our Chapelhouse Family, and if you're looking to join us please check out our latest careers posts.
Careers
Nick Coen - Managing Director
Over 40 years of experience in the Motor Trade Founded Chapelhouse in 1989 and has developed and created what we have today.
Phil Clay - Group Operations Director
Over 20 years of experience in the Motor Trade working for both PLC's and Private Companies.
Has made great improvements to the company overall and continues to progress all departments within the business.
Was appointed Director in January 2018.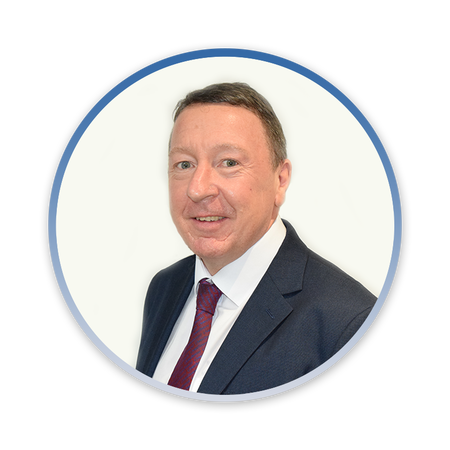 Nick Duffield - Group Financial Director
Over 30 years of experience in the Motor Trade.
Joined Chapelhouse in 1994 and formed part of the original Management team helping develop and expand the Company.
Was appointed a Director in 2009
Kevin Walsh
- Group Head of Sales
Over 30 years in the Motor Trade. An accomplished and highly experienced motor trade manager with a consistent track record of success over 30+ years. Believing good communication skills, a high work ethic and knowledgeable focus to be the keys to success, Kevin's experienced in most major roles within a retail motor group, and his enthusiasm to exceed has enabled him to create, coach and direct teams to ensure commercial success.
Phil Dodd
- Group Head of Aftersales
Over 30 years Motor Trade experience, both volume and in prestige within the private and PLC sectors. Have run high volume Aftersales operations for parts, servicing and bodyshop. Responsible for multi-franchise and multi-site operations. Is expanding the current Aftersales operation and ensuring high levels of customer satisfaction.
Joined Chapelhouse in April 2019.
Nicola O'Nions
- Head of HR
Over 15 years of experience of working in HR across the private and public sectors including manufacturing and retail.
Continually improving our People-related practices to reward and retain our committed employees.
Joined the company in 2019 and became Head of HR in September 2021.
Samantha Roberts
- Group Marketing Manager
Joined Chapelhouse in February 2020.
9 Years in the Motor Trade and over 20 years in Marketing.
The Driving force behind the digital transformation. Enthusiastic about the road ahead and working with our Manufacturers to build the Chapelhouse name and provide further customer content and communication improvements.
Su Mawdsley
- Group Compliance Manager
Joined Chapelhouse in August 2018.
Has had several roles in audit, client management and supplier management along with a strong background in FCA and other regulated businesses during a career in financial services spanning over 30 years. Responsible for ensuring Chapelhouse meet our FCA regulatory compliance and Treating Customers Fairly obligations.
Jayne Halton
- Database and Contact Centre Manager
Over 15 Years' experience working in the Motor Trade. Began as a Sales administrator working her way up within the business to Group Database and Contact Centre Manager. Helped to grow and develop the aftersales department and now suporting the Sales side of the business to aid further progression
We take our Google reviews seriously, and are proud of our overall score. If you'd like to find out more about each of our individual branches, please take a look at Our Locations.
We also have a Have Your Say section on our website, so why not leave us some feedback! We love to hear from our customers!