Williams Paint Protection
What is Williams Paint Protection and how does it work?
Williams Paint Protection is a high-end, industry-leading Synthetic Coat that can be applied to your vehicle. It prevents atmospheric pollutants and other chemicals from damaging the paintwork on your car.
These can include exhaust fumes, acid rain, ultraviolet exposure, plant and tree sap, extreme temperatures, and general dirt and grime from everyday driving. The Synthetic Coat bonds with the pores in your vehicle's paintwork, alloys, bumpers, and glass, and leaves a smooth, high gloss finish. While the Coat can be applied to glass, it is unsuitable for the front and rear windscreens on your car.

Williams Paint Protection kits are available at all Chapelhouse dealerships across the North West.
There is also the option of an interior coating that can be applied to fabric upholstery. This will protect against food stains and drinks spillages - hot or cold - that you may encounter, allowing for the surfaces to simply be wiped clean. The invisible resin material will repel build-ups of dirt and grime from the fabric. A separate Leather Protector is available for cars with a leather interior.
How long does a Williams Paint Protection last?
Your Williams Synthetic Coat will never need to be reapplied, and it comes with a lifetime guarantee. In the unfortunate event of an accident involving your car, the Synthetic Coat will be reapplied as part of the insurance claim in the relevant area, giving you absolute peace of mind.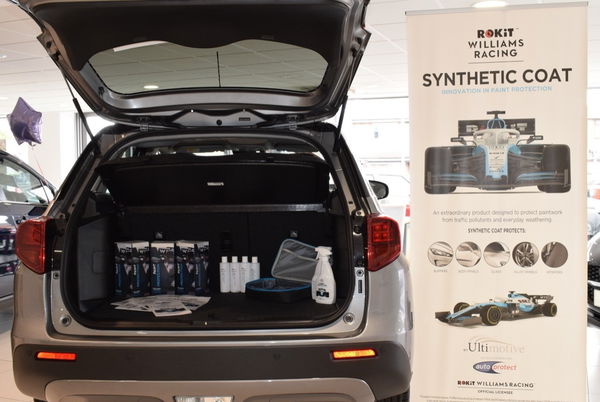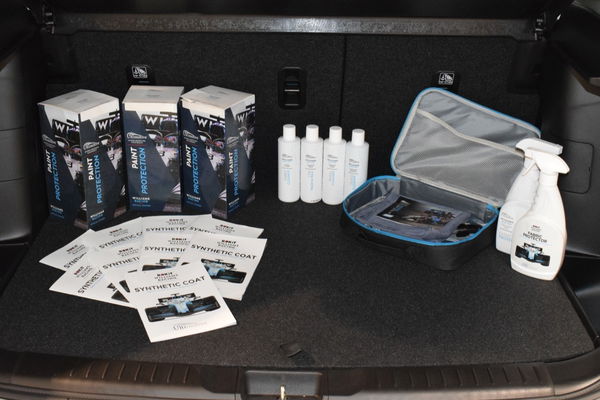 New Cars at Chapelhouse
We are a main dealer of new MG, Suzuki and Kia Cars. You can find out more about our range here.
NEW CARS
Is a Williams Paint Protection kit worth it?
There are many benefits to having a Williams Paint Protection kit fitted.
It will save you time. There's no need to polish your car. The Synthetic Coat contains an active ingredient which repels dirt, so will make cleaning your car easier and quicker. The car's overall appearance will be maintained to a high standard. When the time comes for you to change your car, the protection of the exterior paintwork and the locked-in showroom sheen will make your vehicle more attractive to potential car buyers.
It will save you money over an extended period of time. With the increasing costs of almost everything now, one thing you won't have to fork out on is expensive cleaning products. The reduced build-up of dirt will mean you won't need to clean your car as often - but when you do, a regular wash with mild soap and water is all that will be required.
Service and Parts at Chapelhouse
We offer a full range of genuine manufacturer approved parts and accessories for Citroen, Peugeot, Kia, MG, Suzuki and Fiat.
Service