Getting started with home EV charging at Chapelhouse
Chapelhouse has joined forces with Charge-M8 to provide your home or business with easy-to-use and affordable EV charging points for a wide range of car brands, including MG and Kia EVs.
Based in the North West, Charge-M8 is an independent manufacturer and charge-point operator of electric vehicle charging points for the home and office.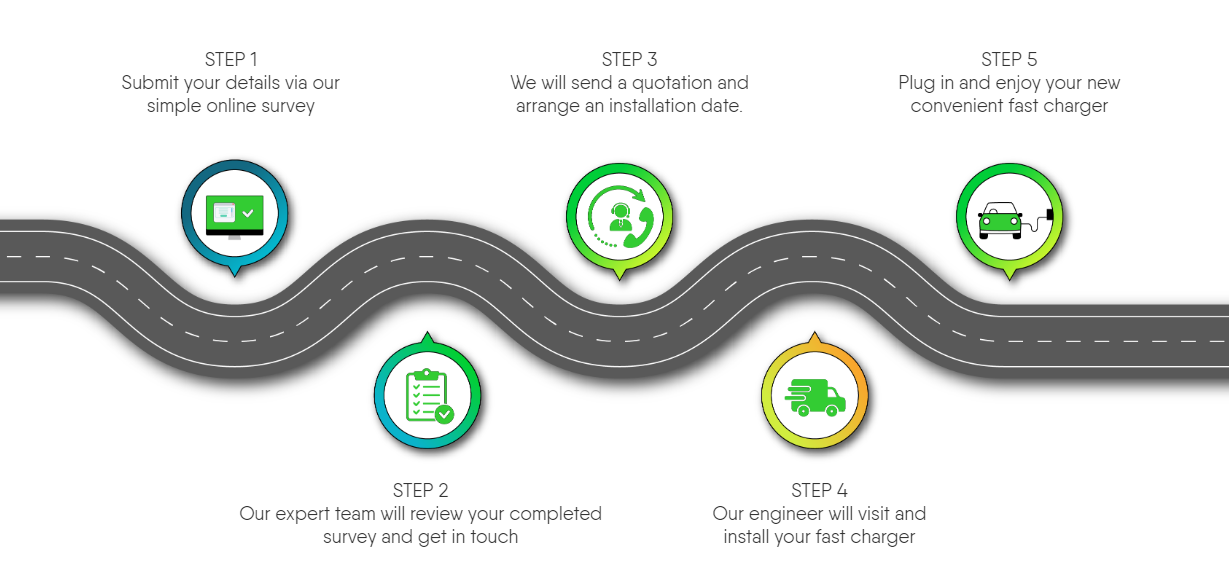 All Charge-M8's products are OLEV and OZEV approved, including a variety of Tethered and Untethered chargers. Once your EV charger is installed, Charge-M8 also offers full maintenance support, plus a 3-year guarantee with all their products.
Also known informally as 'wall boxes', Charge-M8 only manufacture and install their own EV chargers. They also only use their own expert installation engineers to guarantee your EV charging point is installed to the highest standards.
One of the major worries for many motorists regarding making the to fully electric driving is the issue around charging.
How often will I need to charge my EV? Do I need to have my older property completely rewired to accommodate an EV charging point? How much is an EV charging point going to cost?
Using an EV home charger is the easy way to guarantee that your electric vehicle is always fully charged to get you where you need to be. While public charge points generally offer faster charging, they will also cost you more to use. .
Electric Driving at Chapelhouse
We have a wide range of electric vehicles available. Find what fits you.
Search EVs
Getting started with electric car charging
Simply visit your local Chapelhouse dealer and scan our QR code to start your EV charging journey. You can also speak to our expert Chapelhouse Sales Team regarding how best to make the switch to electric driving.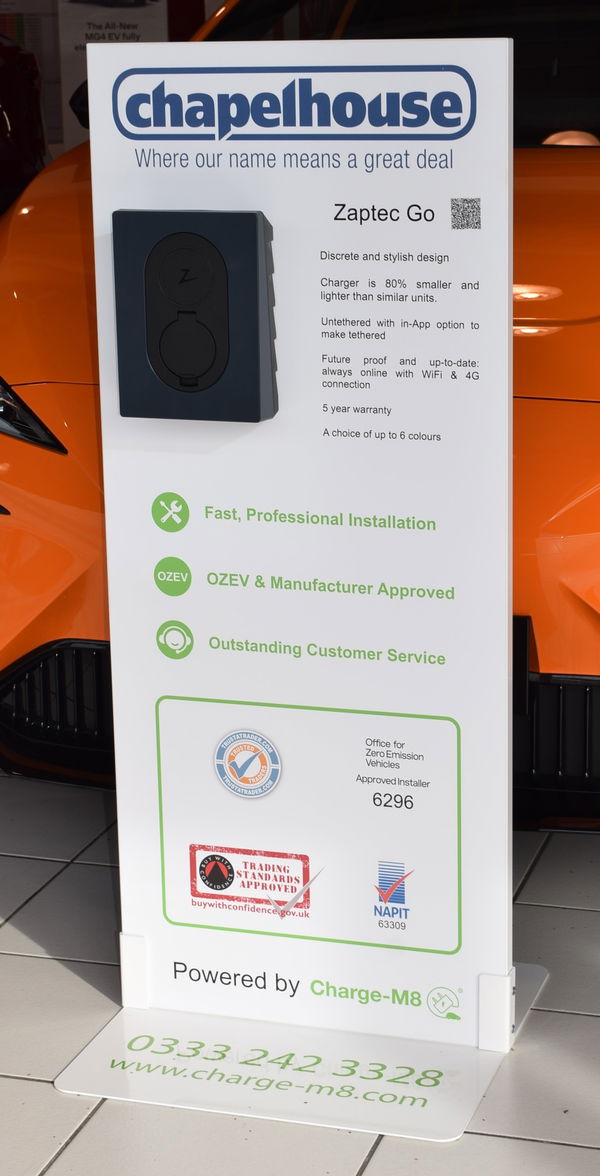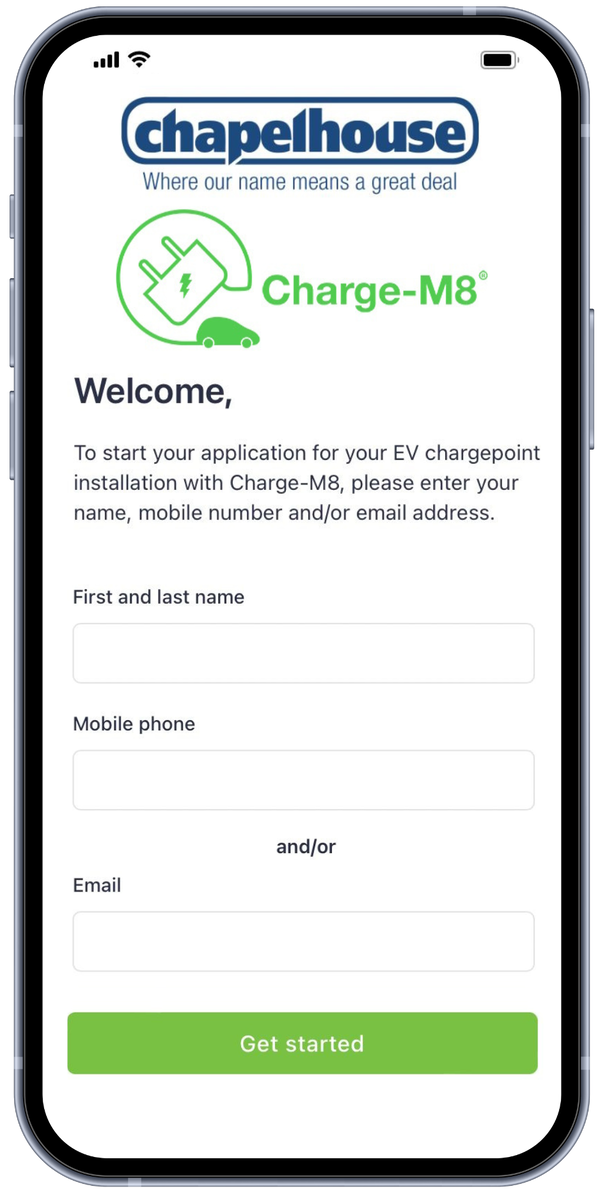 If you live in an older property, Charge-M8's experts offer a pre-installation survey on your home. Charge-M8 even provides a simple one-off £100 electrical upgrade to install a surge-breaker to ensure your home is protected.
At Chapelhouse, we can even incorporate the cost of your EV charging point into the finance package for your electric vehicle, to keep the overall costs as affordable as possible. .
Choosing the right charger for your EV
It's vitally important to choose the right charger so that it works efficiently for you and your EV.
The key to picking the right charger to best suit your needs is to check the maximum charge rating of your EV. Most homes have a single-phase electrical supply, so a 7kW Smart Charger would likely be the best option.
For office and workplace charging, a 22kW 3 Phase Charger would allow you to charge your electric vehicle at a faster rate.
Many of Charge-M8's EV chargers are available with Wi-Fi and Bluetooth to allow you to schedule charging remotely via smartphone app. EV drivers can save money by charging their car overnight, when electricity demand is at its lowest and cheapest.

Home wall boxes differ massively in size compared to ultra-fast rapid chargers that you may have seen at a service station or you local supermarket. The average size of Charge-M8's EV home chargers is around 25cm x 20cm, which fit neatly and discreetly on the side of your home or garage.
What is a Tethered EV Charger?
A tethered charger has the charging cable already attached - all you need to do is plug it into your car.
What is an Untethered EV Charger?
An untethered, or socketed charger, only has a socket - you must provide the charging cable yourself and connect it at both ends. You will be able to get a compatible charging cable when buying your EV but these do come at an extra cost.