Why Aligning Your Service and MOT Really Matters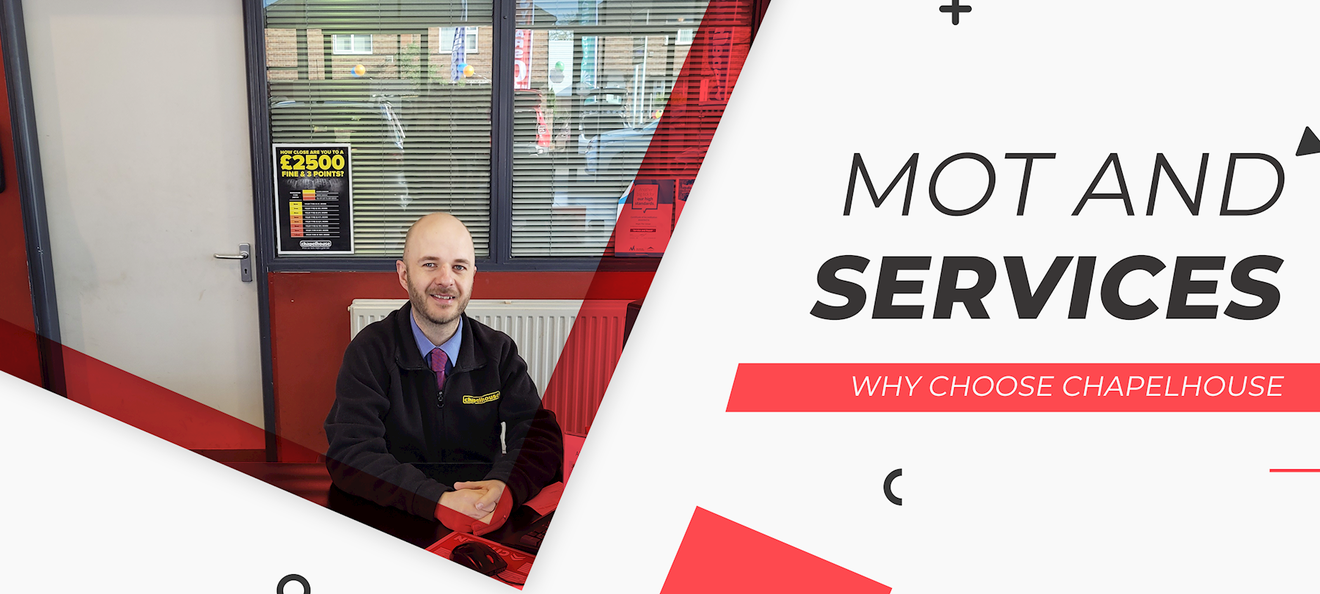 To ensure that your vehicle is running efficiently, at Chapelhouse, we recommend scheduling your service around the anniversary of your registration date and maintaining your vehicle with regular services.
It's not a legal requirement to service your car during your MOT, but there are several benefits to doing so.
Save Time
Booking your MOT and service at the same time reduces the likelihood you'll forget either part and saves you the extra trip to the garage from booking twice, saving you from waiting around more than needed.
Safety
By testing your car's important hardware, such as its brakes and battery, and the computer software that controls it, regularly servicing your car with Chapelhouse assures you that your car is safe for the road, not just for you, but for the drivers around you.
Save Money
Keeping on top of your car with regular maintenance means that you are less likely to have any surprise defects that could come with costly payouts.

Additionally, in a competitive second-hand market, a car with a complete and regular service history is more likely to attract buyers who are willing to pay more for a quality vehicle, giving you a greater return on your investment.

Regular services can also save you money at the pump. Oil and air filters that are well maintained keep the engine running smoothly for more fuel efficiency. Properly inflated tyres also help in the reduction of resistance and improve overall fuel consumption.

Longevity
Regular services with your MOT can also increase the life span of your car. When you reduce pollen and emissions, maintain fuel efficiency, and improve the performance of your car, you can enjoy convenient travel for years to come.
What makes Chapelhouse a great car service provider?

At Chapelhouse, we know that you need to get back on the road, quickly and we understand the importance of having highly trained and trusted specialists on hand that can answer any questions and offer support, no matter what the request.

Not only are we specialists for Kia, MG and Suzuki, we also offer a full range of genuine manufacturer-approved parts for Citroen, Peugeot, Kia, MG, Suzuki and Fiat.

At Chapelhouse, we make sure that your vehicle is perfectly maintained, giving you the security that comes with a manufacturer's warranty and keeping you on the road for longer!

We also offer a Free vehicle health check along with a free wash and vac and, with Drive now - Pay later, you can receive a flexible and interest-free way to spread the cost.