MG Brings Home Two Wins at Autotrader Awards.
MG won two awards at the Auto Trader New Car Awards, an event that recognises brands that are doing things right in the eyes of the consumer, the people that matter.
The MG HS, MG's largest car in the UK, won Best Car for City drivers for its affordability, reliability and economical options. The family SUV boasts a spacious cabin lined with aesthetic LED lights and a panoramic sunroof that, when combined, build for a relaxing and roomy feel.

The MG HS is available with either a 1.5-litre turbocharged petrol engine or as a plug-in hybrid that delivers up to 32 miles of electric-only driving.

The HS also comes packed with tech as standard, including a 10.1-inch touchscreen display, reversing cameras, lane assist, heated front seats and Apple Carplay and Android Auto, making every journey comfortable and convenient.

Auto Traders Erin Baker commented that they received some brilliant feedback about the excellent interior, low running costs and how the MG HS is great to use in town due to how easily it can be plugged in to charge.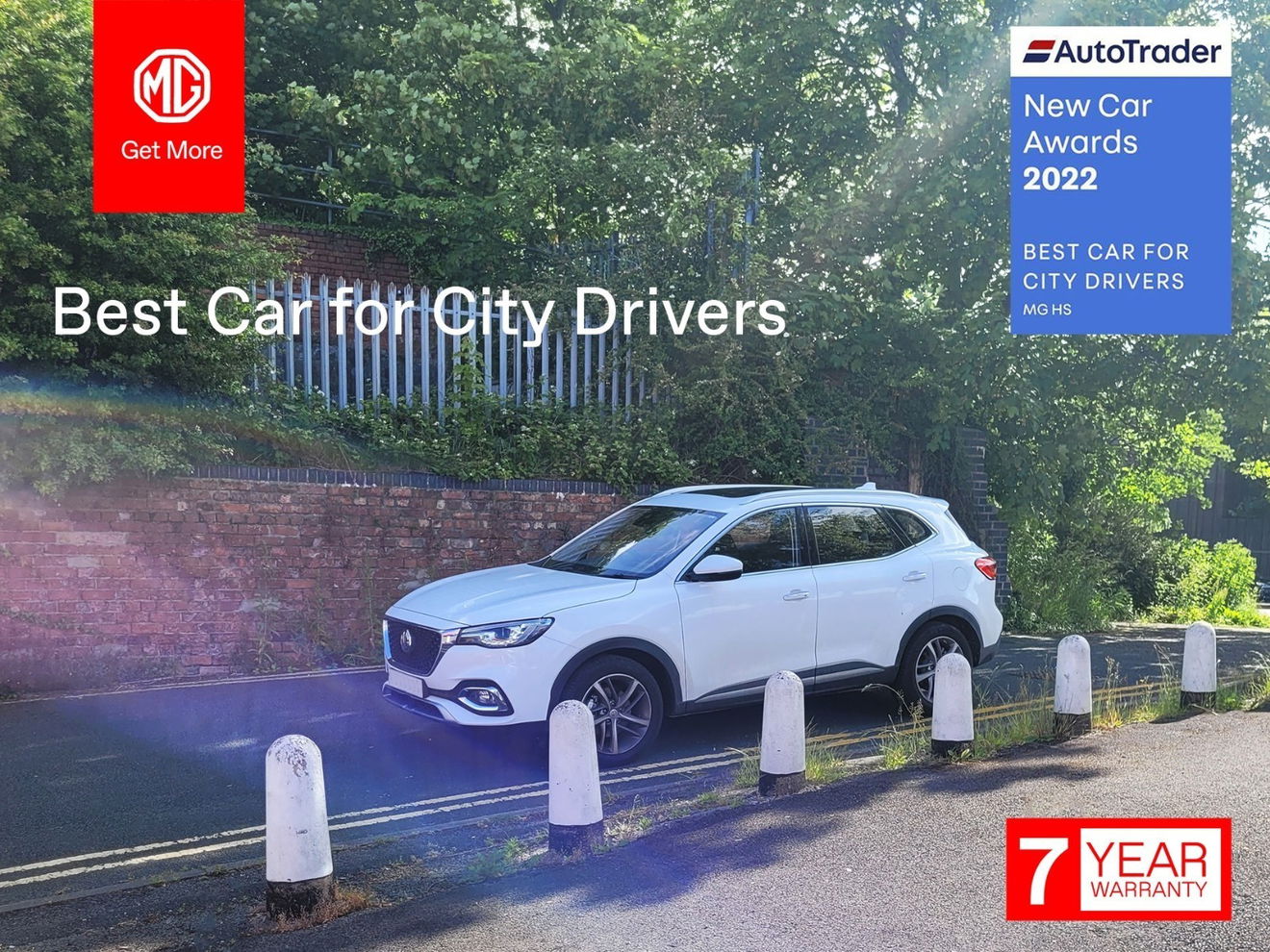 The MG5 EV, MG's all-electric estate car also took home an award win for Best Car for Dog Owners. This all-electric car has a driving range of up to 250 miles from a single charge and is filled with features such as electrically adjustable door mirrors and MG Pilot that automatically speeds up and slows down with traffic.
When it came to picking a car for their dog, Baker said that car buyers valued comfort, space and ease of use for their furry companions.

Commercial Director for MG, Guy Pigounakis said the feedback from customers is what is most important and that he was delighted to hear that the MG HS and MG5 garnered such positive appreciation from the people that drive them every day. He went on to say that these comments and awards reinforce MG's commitment to offering exceptional value, innovative engineering, and class-leading warranty support, with an ever-expanding range of models that make EVs affordable for everyone.

Unlike other awards that use an expert panel of judges, the wins for MG come off the back of over 150,000 car owners who have brought the cars, used them and experienced them. They then voted based on lifestyle factors such as practicality and reliability.

The Auto Trader New Car Awards vote on a range of categories that cover a range of consumer interests including Most Fun to Drive, Best Car for Dog Owners and Best Car for New Drivers.

MG offer an amazing 7year warranty and their cars come packed with gadgets and technology as standard, offering comfort and functionality at a fraction of the price with a side of peace of mind!