Chapelhouse Suzuki Blackpool Partners with Blackpool Driving School
Blackpool Driving School's learners can undertake a free maintenance class with Chapelhouse Suzuki Blackpool as part of their learning experience. The masterclass will teach regular maintenance routines, why they are important and how they are best carried out.

Warren Marsden, Head of Business at Chapelhouse Suzuki Blackpool, said: "With Chapelhouse being new to the Fylde Coast area, we wanted to partner with an organisation that is well represented and very respected in the area. Blackpool Driving School was an obvious choice for us considering its standing in the community. They share very similar values to us, in particular their desire for a high level of customer service.
"We've happily agreed to hold regular vehicle maintenance workshops with their learner drivers to give them a basic understanding of a wide range of maintenance routines. We really look forward to a long and cooperative relationship with BDS."

Chapelhouse hopes that this partnership will continue to flourish and we hope that students of the Blackpool and Fylde Coast area will leave us feeling prepared to own, drive and maintain their own cars and keep both themselves and others safe while out on the roads.
It can be daunting even to some experienced motorists, when it comes to the upkeep of your vehicle. The array of lights on your instrument cluster and the myriad of components under the bonnet can leave many a driver feeling unequipped.
Our Chapelhouse technicians will guide novice drivers on a variety of aspects of car maintenance to get them up to speed for when they hit the road solo.
Such essentials that will be taught include:
Identifying what's under the bonnet and what each part does
How and why to keep your tyres inflated to the required pressure level
Checking the tread on your tyres
Knowing when and how to change the oil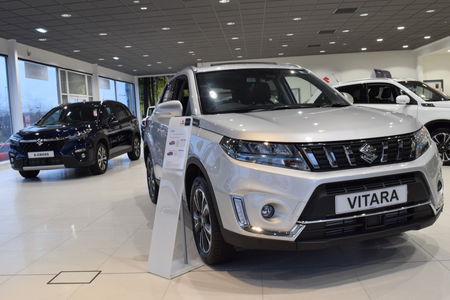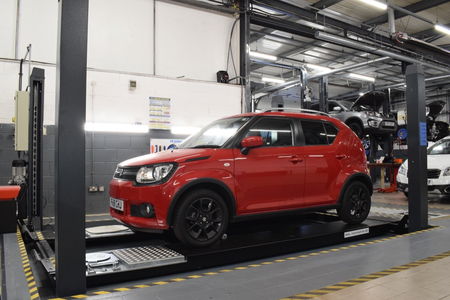 Donna from Blackpool Driving School said: "BDS Driving School is committed to promoting safe driving for life. Over the past 25 years BDS has grown into the largest driving school in the area, we have helped thousands of people gain their licences through weekly lessons or intensive courses. We work hard on our customer service and want people to get the most out of their driving lessons.
"We believe that learning to drive isn't just about passing the driving test, it's about a lifelong driving journey going forward. Looking after your car, and making sure it's safe on the road, is paramount to the road safety of you, your passengers and other road users. BDS Driving School is pleased to be working with a large dealership like Chapelhouse to help us deliver safe and competent drivers."