The All-New Kia Niro
Introducing the all-new Niro range.
Available in three models — the Niro Hybrid, the Niro Plug-In Hybrid, and the all-electric Niro EV. The Kia Niro packs compact proportions, high performance and bold design, all driven by a spirit of pure innovation designed to inspire you and those around you. This combination of clever energy-saving technology, responsiveness, handling, extra space and bolder style offers you all of the tools to spark you with infinite inspiration. One that gets you creating and going the extra mile for your ideas. Now every drive can be effortlessly memorable.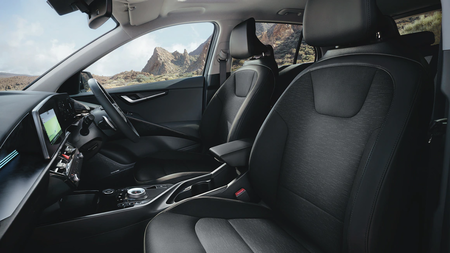 Generous Spacing
The interior is perfectly optimised and welcoming in every way. Kia designers created a refined style that is still packed with next-generation technology and features.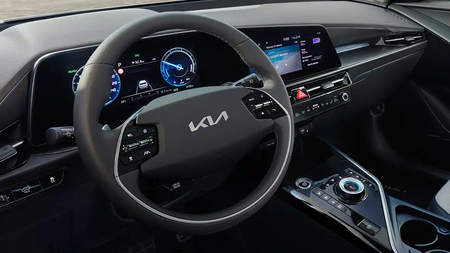 Seamless Dual Displays
The Kia Niro Boasts a dual 10.25-inch panoramic digital display screen that integrates the driver information and infotainment systems into one creating a streamlined way to connect with the world. The Multimode Control Touch Display lets you command a host of different functions at your fingertips,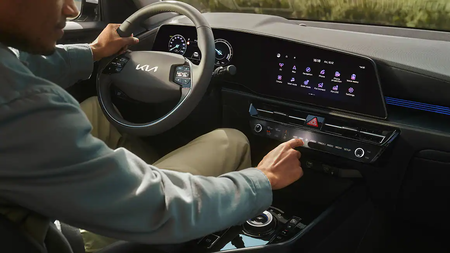 Eco-friendly
Depending on the trim level you opt for, you can choose cloth, cloth-artificial leather combination, PVC artificial leather or PU artificial leather that is made from Eucalyptus wood. The headlining in the car is made from recycled wallpaper.
The all-new Kia Niro is sleek yet striking and is designed with the future in mind. The upfront confident design is built on powerful cladding for an extra-wide look that integrates the central charging point.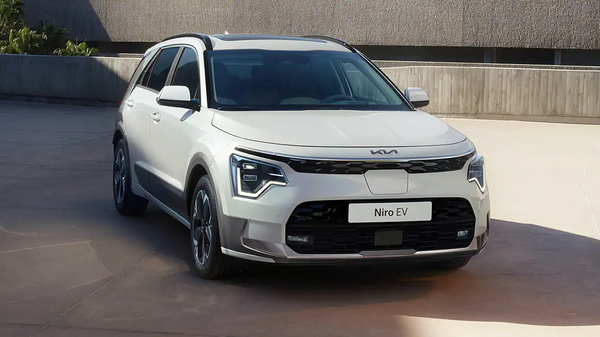 Design Details
Distinctive two-toned design with a wide-body and coloured bumper design. Steel grey body cladding and Aero-C Pillar are available for even more character.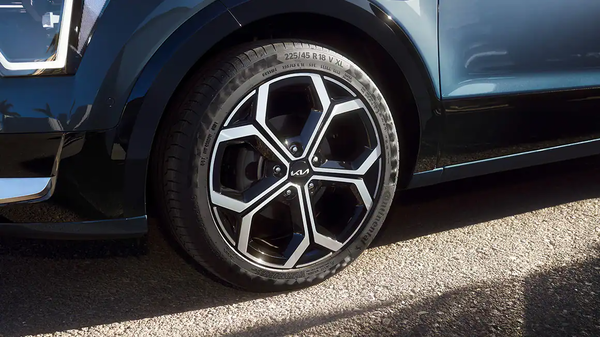 Dynamic Alloy Wheels
Depending on the trim level you choose, you can enjoy alloys exclusively designed for the Niro EV with a custom 5 petal design and two-tone finish.
The Niro's Head-Up Display
Keep your eyes on the road with everything you need right in your line of sight. The Heads up display projects driver information onto the windscreen. It superimposes turn instructions and lets you know when you're drifting out of the lane.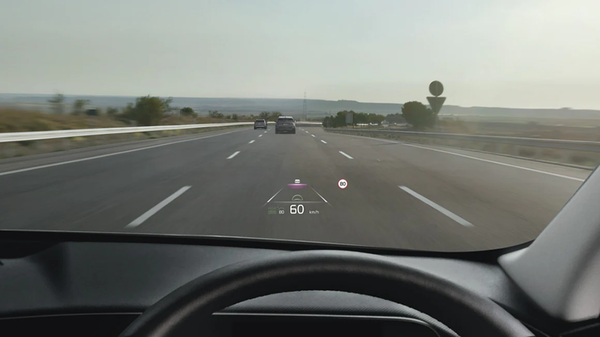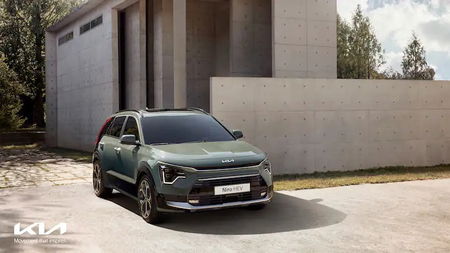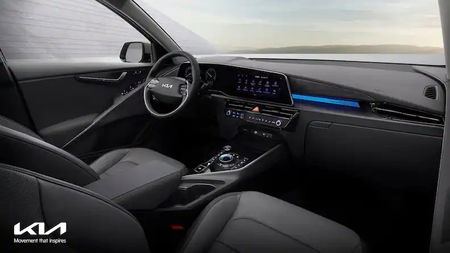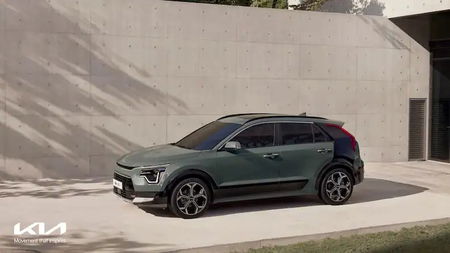 One Niro with three innovative models. Which will you choose?
The Kia Niro EV will be revealed as part of the All-Electric Experience in showrooms across the UK, giving exclusive access to the grand unveiling. It will also provide access to the fully electric EV6, the recently crowned What Car of the year and the Sportage, the striking SUV that Kia launched earlier this year.